Survivorship Ritual Abuse and Child Abuse 2013 Conference
Survivors Moving Forward
information from http://survivorship.org
(copied with permission)
was held on May 4 – 5, 2013, Survivorship will hold a conference at the Executive Inn & Suite – 1755 Embaracadero – Oakland, CA 94606.
Survivorship
Family Justice Center
470 27th Street
Oakland, CA 94612 USA
The keynote speaker was Steve Frankel.
Steve Frankel is a Board Certified Clinical and Forensic Psychologist and an Attorney at Law, who practices both professions in San Francisco's East Bay.  A Clinical Prof. of Psychology at USC, he began recognizing childhood trauma in his adult patient case-load in 1980 and has specialized in working with that population ever since.  He joined the Int'l. Society for the Study of Trauma & Dissociation in the 1990s and was the consultant to the Trauma Program at Del Amo Hospital from 1993 until 2001.  He was President of the ISSTD in 2002 and has been active in developing and teaching courses in trauma treatment as well as publishing chapters in books and professional journals in the trauma field.
His presentation is:
"Validation: science is (finally!) catching up to what survivors and clinicians have known for years."
This one-hour keynote address seeks to honor and validate survivors and their treating clinicians by  reviewing the developments in scientific research which show, among other things, that "alters" have  different brain scans from each other, that people with properly diagnosed DID have different brain scans than the scans of role-players, that people diagnosed with DID are not "making it up out of  fantasy" that specific forms of child abuse leave predictable impacts on developing brains, which in  turn lead to predictable symptoms, that treatment which implements the ISSTD Treatment Guidelines recover more rapidly and effectively than other forms of treatment, that research on RA/MC survivors –  many of whom are treating clinicians – is now coming to fruition and will make significant contributions to the understanding and treatment of survivors.
More Speakers:
Dr Ellen Lacter will be presenting: Therapists Reporting Histories of Ritual Abuse Trauma: Preliminary Results on Beneficial and Detrimental Treatment Approaches Highlights of the pilot findings of this ongoing study will be presented, including: (a) responding to a client's first report or memory, (b) making programming conscious, working with programmed triggers and suicidality, and resolution of programming, (c) working with ongoing victimization, and (d) the place of spirituality in therapy and  healing.
Dr. Deborah Brenner-Liss will talk about "Trauma and Eating Disorders."  Trauma happens to the body (as well, of course, as to mind and spirit).  The feelings that one ends up holding in one's body, before words, and/or beyond words, often affect how one feels in one's body.  The affects and toxicity from the perpetrator's "energy" as well their as invasion(s) and intrusion(s) get lodged in the body.  This talk looks at the intersection between trauma and manifestations of eating disorder symptoms as attempts to self-regulate in the face of overwhelming trauma, overwhelming invasion, overwhelming violation of bodily boundaries.  The talk looks to address how recovery can occur, in the body-self, so as to lessen the need to utilize eating disorder symptoms in the service of this self-regulation.
Arauna Morgan, MA will discuss "Steps to getting Free and the Signs that you are there." The road to freedom from the cult is long and arduous, but well worth the struggle. Through my own experiences of getting free and through talking with other survivors who have done the same, I find that there are similar stages that we all went through, even though our personal experiences were quite different. One significant barrier that stands out to me, for both therapists and survivors, is thinking that cult contact has stopped when it has only gone to a different level. What I present are the steps to recovery and what those stages look like to friends and therapists and the external changes that happen when freedom is achieved. This is geared for survivors and therapists.
Joyce Aubrey, MS. will discuss "Survivor Aftershock, Art & Advocacy"  She will present a Power Point of personal paintings created during my healing crisis of flashbacks to more than a decade of incest, gang rape, and family trafficking. Her painted images will show challenges commonly faced by survivors of extreme abuse. They will be a springboard for talking about overcoming obstacles and embracing empowerment. This is meant to inspire survivors of extremely traumatic sexual violence (and those who work with them) that healing to a new normal is possible and worth the effort and to model the strength available from working as a survivor advocate.
Shelby will be speaking about "Empowering your Recovery and Overcoming Triggers." Participants will learn about understanding how they keep themselves victims by their behaviors and choices. Participants will learn to stop allowing themselves to see triggers and learning to not respond to them.  They will learn that when survivors empower ourselves themselves their perpetrators lose their power and survivors can claim their lives back.
Conference Co-sponsors
The Mission of the California Protective Parents Association is to protect children from incest and family violence through research, education and advocacy. California Protective Parents Association PO Box 15284   Sacramento CA 95851-0284 http://www.protectiveparents.com/  cppa001@aol.com
Bay Area Women Against Rape is the nation's first rape crisis center. BAWAR started in 1971 to provide 24-hour comprehensive services for survivors of sexual assault and their significant others. Our mission is to empower, support, intervene on behalf of, and advocate for sexual assault survivors and their significant others. Bay Area Women Against Rape also strives to provide education to the community at large in an effort to increase its awareness of and sensitivity to sexual assault issues. BAWAR provides a 24-hour sexual assault Hotline, and accompaniment/advocacy to police departments, hospitals, and courtrooms. BAWAR also provides individual counseling for survivors and significant others, support groups, information, referrals, written materials, bibliographies, community educational speaking and neighborhood organizing.
deJoly LaBrier, author of All Together Now, A Multiple's Story of Hope & Healing, is a survivor of ritual abuse, government experimentation and mind control, and Child trafficking. She is a survivor advocate and has been active in the survivor movement since 1988. deJoly can be reached at www.dejoly.com
The North American Truth & Reconciliation Coalition (NATRC) seeks to raise public awareness about historical and ongoing human rights violations in North America, and works to establish an accurate and truthful historical record of such crimes, including human trafficking, organized ritual crime, child soldiering, mind control experimentation and other forms of torture, in both the private and public spheres. http://natrcoalition.org/
S.M.A.R.T. has newsletters, conferences and Internet resources with information about possible connections between ritual abuse and secretive organizations. Additional information is available about child abuse, clergy abuse and trauma issues. E-mail: SMARTNEWS@aol.com http://ritualabuse.us/
Christina Arguello is a Licensed Marriage and Family Therapist in private practice specializes in working with survivors of sexual trauma including sexual assault, childhood sexual abuse, sexual harassment, and sexual exploitation. She also currently serves as the Director of Counseling for San Francisco Women Against Rape and has worked within the rape crisis movement since 2004. She is deeply aware of the impact of surviving sexual trauma and offers a safe and compassionate space for healing.  Christina Arguello, LMFT Phone: 650.303.8334 – Website: www.Mindfultherapysf.com
Survivorship
Survivorship is one of the oldest and most respected organizations supporting survivors of extreme child abuse, including sadistic sexual abuse, ritualistic abuse, mind control, and torture.
Survivorship provides resources, healing, and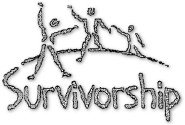 community for survivors; training and education for professionals who may serve survivors; and support for survivors' partners and other allies. The organization functions as a lifeline for survivors who may be isolated emotionally or geographically. Through community outreach and training, Survivorship also raises awareness about these difficult issues.
The purpose of the conference will be to help survivors of ritual abuse and their allies. The conference will be for survivors, cosurvivors, helping professionals and others interested in this topic.
© 2013 Survivorship